Ngwe Safari is a Premier African Tour Operator based in Johannesburg, South Africa. Ngwe Safari caters for corporate, local and international clients who wish to visit Southern & Eastern Africa. We have extensive knowledge of the travel industry, taking care of the finest detail in lodge and hotel accommodation, flights, transfers and any other special requirements. We offer you service excellence and many added benefits, which make our company unique, including:
Personalised meet and greet on arrival.
24 hr backup service whilst on safari.
Professional advice and recommendations with travel and charter arrangements.
Efficient and hassle free bookings.
Personalized & tailor-made itineraries
Fully co-ordinated travel arrangements. All you need to do is arrive and enjoy! We make travel simple!

Constantly in contact with the relevant suppliers during the clients' safari in Africa to ensure all schedules are running on time.
The benefit:
The additional benefits we provide are an integral part of the service we offer. There is no extra cost involved; therefore the cost of you going direct to the supplier or through Ngwe Safari would be the same.
We are committed:
Ngwe Safari is committed to being the leading provider of African Humanism through the specialized service provided by our dedicated team, offering you the flexibility you need for a tailor-made holiday.
Ngwe Safari is a longstanding member of ATTA – Advancing Tourism to Africa.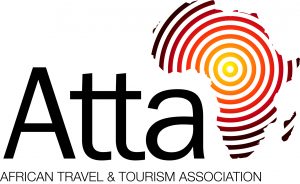 Atta is the largest association serving and supporting business leaders in Africa. ATTA has over 25 years of service in tirelessly promoting African tourism to a worldwide audience.
Our success – 24 year celebration!
2023 brings Ngwe Safari to celebrate 24 years of success in the African travel industry! We look forward to many more years and to continue making your African travel dreams come true!
Come and share in our Magic!!!!